West opens its first pharmaceutical manufacturing plant in India
Aims to expand presence in India and wider Asia-Pacific region
West Pharmaceutical Services, headquartered in Exton, PA in the US, has opened its manufacturing plant in the Sri City Special Economic Zone (SEZ), near Chennai, India, which will enable the company to expand its primary packaging for injectable medicines business.
In June 2012, West signed a 99-year lease on 72,800m2 of land in Sri City. Construction began in August 2012 on a 15,300m2 facility that will produce seals used in primary packaging of injectable medicines manufactured by West's pharmaceutical and biopharmaceutical customers in India and the wider Asia Pacific region. There are future plans to expand production at the site to include West's elastomer component business.
'West is experiencing a very exciting period of growth and business expansion in Asia and we are proud to open our first facility in India,' said Donald Morel, West's Chairman and Chief Executive.
'With more and more pharmaceutical customers establishing operations in India, our new plant will help West meet market demand and further establishes the company's presence in this growing and dynamic market.'
Warwick Bedwell, West's President, Pharmaceutical Packaging Systems, Asia Pacific Region, added that now the facility is complete, the company anticipates a reduction in lead times for supply to its customers in India.
'By leveraging our global sourcing activities and process engineering expertise, we expect to be able to carefully manage the overall costs of production,' he said.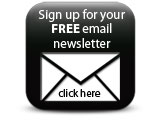 West's presence in the Asia Pacific market includes a plant in Singapore, two plants in Qingpu, China and sales offices in Australia, China, India and Singapore. West also owns 25% of Daikyo Seiko, Tokyo, Japan. The West/Daikyo relationship was formed in 1973 and includes joint marketing agreements and technology transfer and licensing agreements.
Companies