X-Chem acquires European synthetic chemistry specialist
The acquisition of ComInnex will improve X-Chem's flow chemistry, photochemistry and software development capabilities
X-Chem, a developer of DNA-encoded library (DEL) technology, has announced its acquisition of ComInnex, a European provider of synthetic chemistry services and novel chemical technologies to support early-stage drug discovery.
With global demand for discovery services increasing, the company says, the acquisition is hoped to give X-Chem the capacity, footprint and expertise to better serve the demands of its customers. The addition of ComInnex's capabilities in flow chemistry, photochemistry and software development will expand X-Chem's service offerings for drug developers on a global scale.
"As a united company, with an increased global presence, we are positioned to meet the increasing demand for innovative chemistry solutions and high-quality discovery services worldwide," said Matt Clark, CEO of X-Chem. "The acquisition of ComInnex further extends X-Chem's expertise and scale of DEL services to help biopharma clients of any size efficiently unlock exponential possibilities in small molecule drug discovery."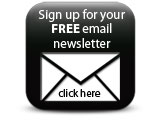 "Combining X-Chem, the world leader and pioneer of high-quality DEL technology, and ComInnex, a leader in the most important trends and novel approaches in early-stage drug discovery chemistry, will yield a powerhouse partner for innovative drug discovery solutions," said Alex Drijver, CEO of ComInnex.
Companies