Xellia Pharmaceuticals expands Raleigh, NC facility
It will become the company's new North American headquarters
Xellia will relocate its North American headquarters to Raleigh, NC, adjacent to its freeze-drying facility bought a year ago from Fresenius Kabi
Xellia Pharmaceuticals, a speciality pharmaceutical company focused on developing anti-infective treatments, has announced the expansion of its Raleigh, NC site to enable the relocation of its North American headquarters from Grayslake, Illinois.
Denmark-headquartered Xellia entered the US market with the purchase of the Raleigh plant from Fresenius Kabi in July 2014 and has now taken on new premises adjacent to its dedicated lyophilised (freeze-dried) vial manufacturing facility.
As a result, the company will combine its North American commercial function with the manufacturing facility into one location, forming a new headquarters for the region. Staff based at the Grayslake site will be relocated to Raleigh in phases.
Xellia's Chief Executive Carl-Åke Carlsson said: 'The US is a key market for Xellia and the expansion is part of our long term growth strategy and commitment to manufacturing in the US, for our North American customers.
'Consolidating our state-of-the-art production facility with our commercial headquarters will enable us to better serve our many customers – both with respect to proximity and working relationship. We are building a stronger, more connected US operation.'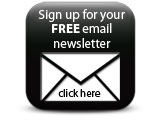 Xellia has more than a century of pharmaceutical industry experience and specialises in difficult-to-manufacture and develop anti-infective products. The company is increasingly moving on from its origins as a manufacturer of active pharmaceutical ingredients (APIs) by supplying the finished dosage form of its drugs.
The new premises prior to being re-fitted
Featured Companies