apceth Biopharma Appoints Dusan Kosijer as Chief Financial Officer
Dusan Kosijer, CFO, apceth Biopharma
apceth Biopharma GmbH, a cell therapy company with a proprietary portfolio of genetically modified mesenchymal stem cell therapeutics for the treatment of inflammatory diseases and cancer, and a successful Contract Development and Manufacturing Organisation (CDMO) for cell and gene therapy products, announced yesterday the appointment of Mr Dusan Kosijer as new Chief Financial Officer, effective immediately.
Mr Kosijer has joined apceth's team already in October 2016, taking over the responsibility for the company's finance strategy and operations, and also the leadership of apceth's accountant and purchasing team.
Mr Kosijer is Certified Management Accountant by training and brings with him 14 years of outstanding experience at leading positions in corporate finance and pharmaceutical contract service business.
He joined apceth from his previous position as CFO at Accovion GmbH, one of the leading independent European Clinical Research Organisations.
In his new role as a member of the senior management, Mr Kosijer's key impact on apceth's effective business and executive strategy will intensify further.
"I am very pleased to welcome Dusan to apceth's executive management team. With his longstanding background as a finance executive in the pharmaceutical contract services sector, he will play a major role in further strengthening our successful track record as one of the leading CDMOs for complex cell and gene therapy products," said Dr Christine Guenther, apceth's CEO, and added: "Moreover, Dusan's experience will strongly promote our dynamic innovative strategy behind apceth's unique proprietary pipeline of genetically modified stem cell therapies."
"I am excited and honoured to be able to contribute to the company that operates successfully for almost 10 years in the fast-moving field of cell and gene therapy," said Mr Kosijer.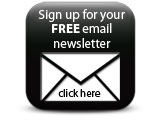 "We will continue to be relentless in our efforts to be the best and the most reliable CDMO partner for the growing number of our renowned international clients. In parallel, apceth's pipeline has recently entered a very thrilling phase, encouraging us to accelerate further the development of our first-in-class, first-in-man cell-based gene therapies."
Companies