rfxcel Awarded ISO 9001:2015 Certification
The company demonstrated its long-standing commitment to quality management and processes and was officially certified on 4 November
rfxcel, a specialist in track and trace solutions for global supply chains, has announced that it is now ISO 9001:2015 certified for Quality Management Systems.
The certifying organisation used by rfxcel examined rfxcel's commitment to customer service and requests, commitment to quality from upper management, and processes and procedures put in place to ensure the delivery of quality systems. rfxcel demonstrated its long-standing commitment to quality management and processes and was officially certified on 4 November.
Amit Sewak, rfxcel's Director of Quality Management & Validation commented: "This certification is a testament to rfxcel's determination and commitment to continually improve as a business, provide our customers with uncompromising experiences, and drive a culture that produces high-quality products and services. Attaining this certification indicates the dedication rfxcel has taken in supporting our customers and exceeding their expectations. Quality is one of our strengths, and it is the reason we are the preferred partner for organisations globally."
The scope of the certification included rfxcel's flagship product rfxcel Traceability System for serialisation (rTS). rTS is used by some of the world's largest pharmaceutical manufacturers, wholesalers, distributors and dispensers and is being adopted in other industries like Food and Beverage, Consumer Goods and the Public Sector.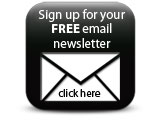 According to ISO, the 9001:2015 certification means that rfxcel demonstrated the seven following quality management principles for rTS:
QMP 1 - Customer Focus
QMP 2 - Leadership
QMP 3 – Engagement of People
QMP 4 – Process Approach
QMP 5 - Continual Improvement
QMP 6 – Evidence-Based Decision Making
QMP 7 – Relationship Management
Companies