€5.7 million EU project set to reshape the fine chemical industry
The University of Southampton is currently leading a project, which aims to improve the competitiveness of SMEs in the chemical industry based in the South of England and North of France
The project, known as LabFact, will employ the latest technology and developments in chemical production to achieve its objective.
It unites world-class research centres located in the Channel area and aims to train SMEs in clean and environmentally friendly processes to manufacture fine chemicals via a series of development courses and consultation services.
These training sessions will allow smaller companies to learn cutting-edge production techniques, in-turn helping them to unlock new, low cost and low waste manufacturing opportunities.
The project will also develop and make available 1000 new chemical scaffolds (molecules that can be easily modified) to improve the competitiveness and eco-friendly credentials of the fine chemical industry.
The project budget will total 5.7 million euros, with 69% funded by the Interreg FCE programme, representing a European Regional Development Fund budget of 3.9 million euros. Seven partners from the UK and France will be involved in its development.
Professor David Harrowven, from the University of Southampton and Project Lead of LabFact, said: "Interreg particularly appealed due to its cross-Channel element. We have had close relationships with chemistry teams based in the universities of Caen and Rouen, as well as Le Havre and East Anglia, for more than 25 years."
"The funding we received from Interreg FCE allowed us to take those relationships to a higher level. In particular, it enabled us to use our expertise collectively in a more meaningful manner to develop new programmes with mutual benefit to all parties."
Through developing and exemplifying new chemical technologies, LabFact hopes to improve the competitiveness of companies based in the Channel area — which encompasses the South and East Coasts of England from Cornwall to Norfolk and the North Coast of France from Finistère to Pas-de-Calais.
The chemical sector is an extremely important industry to the economies of both France and the UK, representing a combined turnover of €119 billion. The LabFact team believe that the adoption of new technology will help break a trend that has seen jobs in industry move to Asia where employment costs are lower.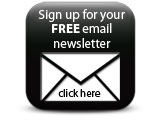 Professor Harrowven continued: "We foresee the LabFact project being a sustainable programme for many years to come and expect it to contribute significantly to the ideal of achieving 100% efficiency in the manufacture of fine chemicals."
Companies