ABB MB-Rx reaction monitor is fast and flexible
For use in laboratories and pilot plants
The MB-Rx is a dedicated reaction monitor for research labs and pilot plants
ABB's new MB-Rx dedicated reaction monitor for research laboratories and pilot plants in the chemical, petrochemical, pharmaceutical and biopharmaceutical industries features a Hastelloy ATR probe and an intuitive software interface, offering a fast and flexible solution for setting up a variety of experiment templates.
The MB-Rx enables key parameters such as kinetics over different phases, reagent consumption and the synthesis of products and by-products to be assessed in real time.
The device can be fitted inside crowded fumehoods, providing convenient access to reactors, the company says.
ABB says a major benefit of the MB-Rx is that it is virtually maintenance free. Permanently aligned optics and a light source with an average lifespan of 10 years mean that it requires little servicing throughout its operational life, providing extended uptime and reducing the cost of ownership.
Further savings can also be achieved through the elimination of any consumables. The MB-Rx uses neither hygroscopic optics nor a cryogenic detector, ruling out the need for optical purging, desiccant cartridges, liquid nitrogen or Stirling coolers.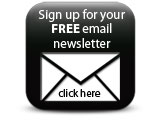 The MB-Rx reaction monitor is part of ABB's wider offering of process, emissions and laboratory analyser products and systems for real-time analysis of the chemical composition and/or physical properties of a process sample or stream.
Companies