ACHEMA: Nearly a dozen market launches from Bosch
Packaging technology company will showcase complete line configurations for tablets and capsules
Among the exhibits from Bosch is the Huettlin GranuLean press
Visitors can expect 11 market launches on a Bosch Packaging Technology stand of more than 1,000m2. With a combination of exhibits and multimedia presentations, the German company will showcase line configurations for the manufacturing of tablets for diabetes treatment, as well as for capsules for gastric and intestinal ulcers treatment.
The new Hüttlin GranuLean granulation line, which is available in three sizes, can be connected to the new Manesty TPR tablet presses through suitable handling and transfer equipment. The capsule line comprises precise dosing of, amongst others, pellets, as well as filling on the new GKF 2600 capsule filling machine, followed by inspection and transfer to the packaging process.
Three lines for liquid pharmaceuticals will further illustrate Bosch's line competence. For instance, equipment for all process steps of oncology drugs administered in vials is available: from Pharmatec bioprocess systems to precise filling, integration of freeze-drying and capping to external cleaning of vials with the new RAN washing machine. Apart from particle and cosmetic inspection, Bosch also presents a new inspection machine for leak detection. In addition, the company offers cartoning machines with sophisticated serialisation and aggregation solutions for the secondary packaging process.
Bosch Packaging Technology is focusing on its line competence at ACHEMA
A syringe line shows how customers can efficiently produce, fill and package their drugs for the treatment of autoimmune disorders. Process systems for the production of active pharmaceutical ingredients and a new system for the generation of WFI (water for injection) are followed by formulation and filling on a flexible platform for pre-sterilised syringes with single-use filling systems. The latter can be combined with barrier systems and further equipment such as a new wireless glove tester. The line is complemented by particle and cosmetic inspection, further downstream equipment and secondary packaging solutions.
The manufacturing and filling process of liquid pharmaceuticals into cartridges is illustrated by the therapeutic area of diabetes care. The line starts with water treatment and insulin production systems, followed by market-leading filling and closing machines. Once the cartridges have been inspected, the insulin pens are assembled on the fully automated assembly platform from Moeller & Devicon, before they are packaged, serialised and aggregated. Many further components, such as CIP/SIP systems and equipment sterilisers, can be added to the line.
For ophthalmologic applications, Bosch is showcasing a Sigpack HSL horizontal flow wrapping machine, which is loaded with vial cards via a Sigpack LDF feed placer. The eye drops, which have been filled using blow-fill-seal technology, are packaged and hermetically sealed in aluminum compound film to secure products from water vapour and light exposure. An animation shows how liquid oral dosage forms such as cough syrup can be filled in glass and plastic bottles.
Bosch also offers suitable process technology for such medications, as well as high purity media systems and product sterilisers that are required for after-treatment. All line configurations can be flexibly combined with further inspection devices, handling equipment and secondary packaging machines. Serialisation features are applied to the packaging before aggregation.
A continuous system solution, IndraMotion MLC from Rexroth, offers a future-proof drive and control technology that fulfils growing demand for networked machines and systems on the basis of Open Core Engineering.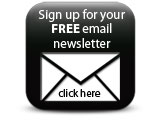 Hall 3.1 Stand C71
Companies