ACHEMA: Watson-Marlow launches puresu single-use tube assemblies
Brings together Watson-Marlow tubing and BioPure components
Watson-Marlow Fluid Technology Group introduced its puresu single-use fluid path technology at the show
Watson-Marlow Fluid Technology Group (WMFTG) introduced its puresu single-use fluid path technology at ACHEMA.
Aimed at the pharmaceutical and biopharmaceutical industries, puresu brings Watson-Marlow tubing and BioPure components together to offer controlled, efficient, flexible and reliable tube assembly technology that simplifies validation processes.
Supplied ready-to-use (double-bagged and irradiated), puresu tube assemblies take the extensive validation of existing components and deliver it within a new capability. Furthermore, a broad range of validated components and configurations, in combination with design software, ensures that the assemblies can be matched to specific bioprocessing applications.
Tube assembly design through to approval and quotation takes only 48 hours, while simple, repeat ordering ensures a continuous supply chain with quick turnaround and no minimum order quantity. Reliable lead-times for irradiated products from confirmed order to delivery are within 6-8 weeks, the company said.
Full traceability of BioPure components, which include Y-connectors, adaptors, end caps, Tri-clamps and flow control valves, is maintained throughout the production process and is provided as part of WMFTG's detailed documentation.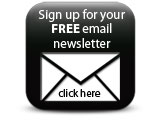 All fluid path components are manufactured, assembled and packaged in ISO14644-1 Class 7 cleanrooms using cGMP methodology in accordance with ISO9001. Moreover, the tubing is subjected to 100% on-line inspection, as well as off-line checks during every run to ensure that all Pumpsil, Bioprene and PureWeld tubing is validated to the highest standards.
Companies