AGTC and SAFC in partnership to provide gene therapy manufacturing services
SAFC will manufacture AAV vectors to support initial research, clinical trial development and eventual commercial production
Applied Genetic Technologies Corporation (AGTC), and SAFC Commercial have signed an agreement to have SAFC provide gene therapy manufacturing services to companies developing gene-based therapies.
AGTC is a clinical stage biotechnology company developing adeno-associated virus (AAV)-based gene therapies for the treatment of rare eye diseases and SAFC Commercial is the Sigma-Aldrich Corporation business unit that manufactures speciality chemicals and biologics for commercial life science applications.
Under the terms of the agreement, the two companies will co-market AGTC's proprietary HAVE manufacturing method with SAFC's cGMP manufacturing capabilities. AGTC will assist clients in engineering AAV-based vectors and the associated helper viruses for HAVE-based manufacturing activities. SAFC will manufacture AAV vectors with the HAVE system to either support initial research or in accordance with cGMP requirements to support clinical trial development and eventual commercial production.
Through this partnership, clients will also have access to bio-manufacturing testing services from BioReliance, SAFC's biologics and early-development services business.
'AGTC has established an effective and productive relationship with SAFC to manufacture AAV-based vectors for our own portfolio of gene-based product candidates for rare eye diseases," said Sue Washer, President and CEO of AGTC. 'AAV vectors have broad potential in treating a variety of genetic diseases, but until recently, could not be manufactured at clinical and commercial scale in a cost-effective manner. Our proprietary HAVE system overcomes these difficulties.
'In partnering with SAFC, we can now make our AAV manufacturing platform available to academic and corporate organisations that are pursuing gene-based therapies.'
'AGTC's proprietary HAVE system for manufacturing AAV vectors is an excellent fit for our portfolio of services and is consistent with the level of quality and technical capabilities that our customers expect from us,' said David M. Backer, Sr Director & General Manager at SAFC. 'We believe that partnering with AGTC to provide gene therapy manufacturing services is an effective way to make this important technology available to a broader audience, and may help to expedite the development of novel therapies.'
AAV is a naturally occurring virus that has never been known to cause disease in humans. It is a small, simple virus with only two genes. Using AGTC's proprietary HAVE process, this simplicity facilitates the engineering of AAV vectors that deliver DNA sequences that can correct the underlying cause of genetic diseases. AGTC's proprietary manufacturing method uses a recombinant herpes simplex virus (HSV) complementation system to produce high-titer, high potency AAV vector stocks that are purified via completely scalable methods. AGTC has tested AAV vectors produced with this system in clinical trials involving more than 100 patients in several disease indications.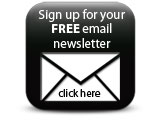 Financial terms of the agreement were not disclosed.
Companies