AMRI to purchase Oso Biopharmaceuticals Manufacturing
Biotechnology | Finance | Equipment
Expands contract manufacturing capabilities to include commercial scale injectables
AMRI, a US-based contract manufacturing organisation, has agreed to buy Oso Biopharmaceuticals Manufacturing for US$110m in cash. The purchase will strengthen AMRI's Phase III and commercial-scale business.
OsoBio is a contract manufacturer of highly complex injectable drug products, including sterile liquid, suspension and lyophilised formulations. The acquisition and associated fees are expected to be financed through cash currently held by AMRI, and the deal is expected to be completed in the third quarter of 2014.
'The acquisition of OsoBio is highly complementary to our finished dose manufacturing business, and is consistent with our strategy to be the pre-eminent supplier of custom and complex drug development services and products to the pharmaceutical industry,' said William Marth, AMRI's President and Chief Executive.
'OsoBio adds significantly to our sterile manufacturing capabilities, extending our industry-leading position in early stage contract manufacturing to now include OsoBio's pre-eminent large-scale commercial production.'
Marth said during a conference call that AMRI expects to save capital costs associated with a previously planned expansion at its Burlington plant with the acquisition.
'We looked at the cost options to build our own full-scale facility at Burlington and it seemed to cost $60m,' he said.
He added that the company would attract customers from Phase I through to commercialisation with the addition of OsoBio.
OsoBio adds significantly to our sterile manufacturing capabilities
'We are very excited about the synergies that our Albuquerque operations will bring to AMRI as part of their organisation,' added Milton Boyer, OsoBio's President, who will continue to lead the OsoBio team, which is expected to operate independently within AMRI's Drug Product Business Unit.
Located in Albuquerque, New Mexico, OsoBio's core capabilities include liquid fill and lyophilised products, highly potent compounds, cytotoxics, proteins and peptides, monoclonal antibodies, vaccines, liposomal suspensions and controlled substances.
The company currently has 35 active products, half in late-stage development that will be 'important contributors for future growth', according to Marth.
On a stand-alone basis, OsoBio's forecasted full year 2014 revenue is between $58m and $60m, with adjusted EBITDA of between $9m and $10m, implying a purchase price multiple of 11 times 2014 adjusted EBITDA at the top end of the range.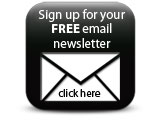 Marth said in the conference call that OsoBio's revenue grew by 20% last year and is expected to grow by the same percentage this year and next year.
Featured Companies