AMRI wins BioSpectrum-BioSingapore Special Award 2011
Inaugural winner honored for contributions to the creation of employment opportunities in the life sciences segment in Singapore
AMRI is the inaugural winner of the BioSpectrum-BioSingapore Special Award 2011. AMRI was honored for its contributions to the creation of employment opportunities in the life sciences segment in Singapore .
AMRI established its first research centre in Singapore in 2005. Growing from four to 20 employees in its first year, AMRI's research facilities now employ more than 130 individuals dedicated to delivering biology and chemistry services to customers in the biopharmaceutical industry.
The company's business in Singapore continues to undergo facility expansion and hiring, and anticipates being twice its current size by 2013 in an effort to keep up with continued strong demand for services from its customers.
'We are very pleased to receive this award,' said Raymond Yeung, managing director for AMRI's site in Singapore. 'One of the challenges and successes in growing a research and development business in Singapore has been the ability to source enough scientific talent.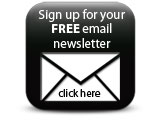 'It has been a pleasure to work with the Singapore's Economic Development Board and local universities to foster the growth of a talented pool of employees to support our continuing expansion.'
Featured Companies