ANI pharmaceuticals launches new CDMO brand
Contract Manufacturing | Finance
The US-based specialty CDMO supports late stage development and commercial manufacture of pharmaceuticals with expertise in hormones, potent compounds, and controlled substances
Photo as seen on company website
ANI Pharmaceuticals, a speciality pharmaceutical and CDMO, has announced the launch of its new CDMO brand, ANI Global Source. This follows the integration of WellSpring Pharma Services, acquired one year ago, and demonstrates the progress the company has made since the acquisition.
ANI Global Source is a speciality CDMO supporting late stage development and commercial manufacture of pharmaceutical products including tablets & capsules, liquid solutions, suspensions, topical liquids, creams and gels with expertise in hormones, potent compounds, and controlled substances.
ANI Global Source will continue to leverage its robust infrastructure including over 300 employees and 270,000 sqft of manufacturing and packaging facilities across multiple sites.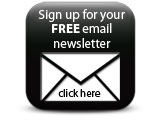 The launch of ANI Global Source will be highlighted by a new website, logo, visual identity, and series of brand communications culminating in a strong presence as an exhibitor and sponsor of CPhI Worldwide.
Companies