ASIT biotech receives GMP certification for Belgian site
The Liège site manufactures in-house API for the biotech's grass pollen allergies (gp-ASIT+) product
Photo as seen on company website
ASIT biotech has received GMP certification for its manufacturing site in Liège, Belgium, from the Federal Agency for Medicines and Health Products (FAMHP). The certification allows the Belgian biotech to manufacture in-house the API for its grass pollen allergies (gp-ASIT+) immunotherapy product under GMP-compliant conditions for future clinical and commercial use.
The certification follows a 2-day site inspection from the FAMHP and the constructive dialogue with the Agency.
Further to the site certification, ASIT biotech is preparing the production of gp-ASIT+ active pharmaceutical ingredient validation batches in order to support the anticipated regulatory filings in 2020, pending the positive outcome of the ongoing phase III clinical trial expected in December 2019.
Michel Baijot, CEO of ASIT biotech, said: "The GMP certification is the result of an outstanding team effort and is part of the industrial strategy initiated at the beginning of the year with the new management. We want the ability to control the entire value chain associated with the ASIT+ technology platform for gp-ASIT+ active pharmaceutical ingredient as well as for other future immunotherapy product candidates we have in the pipeline."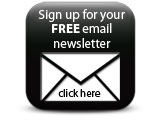 "Internalisation of our manufacturing process within 8 months with GMP certification at the end reflects the capacity of our organisation to stay focused, to execute and to deliver in due time," Baijot added.
Companies