A roadmap to serialisation readiness
In TraceLink's annual 2017 Global Drug Supply, Safety and Traceability Survey, it was found that businesses throughout the pharma industry in both Europe and the US are failing to reconcile preparations for serialisation with how ready they feel for the regulatory deadlines
Manufacturing Chemist interviewed TraceLink's Jean-Marie Aulnette, VP, Europe, Middle East and Africa, and Dan Walles, VP, Global Solution Marketing, to discuss what it means to be 'ready' for new serialisation requirements, what businesses should be doing to bridge this gap between 'feeling' and 'being' ready and their views on a clear roadmap to readiness.
Aulnette provides an EU perspective on how the industry is managing EU FMD preparations and Walles gives insights from the US on industry learnings from DSCSA thus far.
In the US, the official Drug Supply Chain Security Act (DSCSA) deadline for manufacturers to serialise product has passed, with the FDA enforcement delay providing some cushioning for those companies that could not make the November 2017 mandate.
Companies in the EU have benefited from a slightly longer deadline than their US counterparts, though with February 2019 fast approaching; only twelve months remain for EU companies to complete internal serialisation implementations and connect to the EU Hub and national systems.
In the US, only one-quarter of the respondents felt prepared and had taken fundamental steps towards meeting the deadline. Worryingly, none had taken all the fundamental steps towards serialisation readiness. In the EU, 30% of the survey's respondents (including CMOs and pharma businesses) felt ready but only 15% had taken the fundamental steps towards readiness.
MC: What sort of timescales should businesses work towards and how far in advance of deadlines should preparations begin?
Aulnette: Implementing serialisation normally takes at least nine months, so for the European Falsified Medicines Directive (FMD), businesses should have identified any partners and started their projects no later than March 2018 to be fully ready by the EU FMD deadline in February 2019, allowing time to test and validate the solution.
The most important things for the customer will be not only to implement the solution and connect to the EU hub but to focus on connectivity with partners, ensuring the readiness of contract partners and anyone else involved in the serialisation programme.
Walles: One thing we have learned with US implementations is that as the deadline drew closer, it became increasingly challenging to get the attention of contract partners. They have many customers to support, who are all coming to them at the same time. A smaller pharma company that is not doing such high volumes with a CMO will struggle to be heard and would be well advised to start as early as possible.
MC: How should businesses scope out the project? (identifying resource requirements, third-party support)
Walles: First and foremost, businesses must look at the availability of master data within the organisations and identify its sources, whether it is company products or trade partner master data.
The next area is focusing on external integrations and connections as businesses have less control of these and the process is more complicated – integrating to CMOs and 3PLs, and connecting to the European Medicines Verification Organisation (EMVO) should be started as early as possible.
In the US, a number of companies focus on internal activities – packaging lines, ERP integration, which is easier to control. As soon as you have to work with external partners, the timing is harder to control. TraceLink recommends companies focus on engaging with CMOs and trade partners first, to align on timing and strategies.
Aulnette: It is important to identify the right resource in general. Small and mid-sized companies generally have a lack of internal dedicated resources and project management, often needing to recruit external support through a proposal process, which can have an impact on timing and decisions.
The last point for pharma companies is some may have to select line vendor systems, which creates a problematic timescale. The timeframe to select, deliver and validate systems could be outside February 2019 - some vendors are now saying 12–16 months to deliver line systems.
MC: Is there a different roadmap for the EU compared to the US; have there been any lessons learned from preparations for the Drug Supply Chain Security Act (DSCSA)?
Walles: The roadmaps are essentially the same. However, we have seen a shortage of industry resources and skills, which understand serialisation and its complexities. This made it challenging for smaller solution providers to support clients effectively. Achieving and maintaining compliance goes beyond the technology and includes battle-tested implementation methodologies, resources to keep abreast of the industry's evolution and constant regulatory changes.
Though the US has already past the November 2017 serialisation deadline, there is still a lot of learning and the pattern can be seen repeating in the EU. Pharma companies and CMOs need to look at whether a solution provider has the resources necessary, can manage the constant evolution of regulatory requirements and understands the nuances of the EU requirement. It takes years to identify, on-board and train resources in a region. Solution providers that are just starting to make that investment now are going to be too late to help businesses hit the FMD deadline.
Aulnette: One of the dangers in Europe is companies thinking they will get extra time to be compliant beyond the February 2019 deadline, as this is what happened in the US.
In my opinion, as the EU FMD applies to 28 countries, it would be challenging to institute a delay in the regulation, as it requires agreement from all the countries. The potential risk is that some countries are more advanced in their EU FMD efforts than others and may not agree to a delay.
MC: What have you seen businesses doing that is fundamentally wrong or problematic?
Aulnette: Over-simplifying and treating serialisation as a box ticking exercise will leave companies in trouble. Some solution providers are trying to simplify the requirement and say nothing will change – playing on the fear that exists in the industry now around timing and complexity. Companies that take the time to educate themselves and ask questions of the solution providers tend to do well. Those that are just looking to tick a box and get the issue off their agenda are at risk.
Walles: There is still a tremendous amount of learning that is happening in the industry. The traditional approach to managing solutions in the life sciences industry, has been to install something, validate it and never touch it again. Serialisation is different – as a completely new concept, which needs to consider unpredictable changes to regulations, traditional deployment models cannot be relied on.
MC: Who needs to be involved in implementation and who needs to lead it?
Walles: For pharma companies, the key functional areas are supply chain and IT, but it is imperative that the project gets the attention it deserves at an executive level – ultimately, failing to meet the deadline may mean that businesses can not ship their products. Quality and validation are also critical to the process and anyone involved with managing third-parties and logistics needs to be engaged.
Aulnette: Dedicated resources in the way of project managers are important - without this, people will lose a lot of time and with the approaching deadlines, time is an increasingly scarce commodity. TraceLink have seen situations where people have not been released from other duties and this has created a real problem.
MC: What should businesses look for when testing their solution?
Aulnette: Businesses need to work with a certified vendor, compliant with the EU hub. There should be a focus on integration between enterprise resource planning, line systems and partners. Businesses then need to run end-to-end testing of the solution.
Walles: Businesses need to test the system at a simulated operational scale (depending on shipment sizes) as having a solution that can process transactions at the 'real world' scale is critical. Slow processing of transactions cause delays to the product being shipped. It is also vital to ensure the right amount of data integrity is there and transactions are not being lost or miscommunicated. This is a key learning that companies should look at as part of the testing protocol.
MC: Are there any processes, policies or governance measures that should be put in place to manage serialisation post-implementation?
Walles: TraceLink is at this phase in the US for a lot of customers. There is a need for a governance model for managing the system internally post go-live. During implementation, the projects are usually being led by IT departments but the day to day management needs to be transitioned to the business group, preferably within the supply chain function.
When it comes to protocols, manufacturers need to ensure packaging partners have enough serial numbers to fulfil a batch run when the order is placed. There also needs to be a detailed understanding of interaction points internally and externally and how these are going to be impacted by serialisation. Protocols also need to be in place for when exceptions occur, identifying who is going to be notified and any escalation processes. Most importantly, it is vital businesses map out how the system will run as business as usual as part of standard operational processes.
Aulnette: The roadmap to serialisation success never ends. Businesses may be compliant when the deadline hits, but the road never ends. New partners, new CMOs and future changes to requirements and regulations means that serialisation solutions need to offer flexibility to adapt to changing eco-system.
L–R: Dan Walles, Jean-Marie Aulnette
The full 2017 Global Drug Supply, Safety and Traceability Survey Report is now available.
The results of the report and their implications for the pharmaceutical industry will also be discussed at FutureLink Munich, which will take place 5–7 June, 2018.
The event will see leaders from across the pharmaceutical and healthcare industries gather to discuss regulatory compliance and shaping the future of digital drug supply with information sharing networks.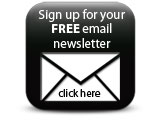 For more information and to reserve a seat, please visit FutureLink Munich.
Companies