AbbVie opens expanded manufacturing facility in Sligo, Ireland
The plant will increase capacity and support new pipeline therapies in liver disease, oncology and women's health
Biopharmaceutical firm AbbVie has opened an upgraded manufacturing facility in Manorhamilton, Sligo, Ireland, which is expected to generate 175 jobs when fully operational.
The company said the €85m expansion would increase capacity to deliver its existing portfolio of medicines and to support new pipeline therapies.
AbbVie, which was originally part of Abbott Laboratories, is developing drug therapies across the areas of liver disease, oncology and women's health.
Richard Gonzalez, Chairman and CEO of AbbVie Inc, accompanied by other senior executives, officially opened the newly expanded facility. The ceremony was also attended by the Irish Prime Minister, Enda Kenny.
Since the initial announcement of the expansion in 2012, AbbVie has invested €85m in the Sligo facility, resulting in the creation of 100 skilled jobs in engineering, quality, pharmaceutical science and other science-based areas, with a further 75 due to come on stream shortly. The investment has been supported by the Irish Government through IDA Ireland.
'This investment represents our ongoing commitment to Sligo and Ireland as an important part of AbbVie's biopharmaceutical manufacturing strategy,' said Azita Saleki-Gerhardt, Senior Vice President, Operations, AbbVie.
'Our presence here in Sligo dates back to 1974, and our success in Ireland is a credit to our dedicated staff and management. This expansion builds capacity for existing products and for potential therapies in our pipeline, such as our investigational, all-oral, interferon-free regimen for the treatment of adult patients with chronic genotype 1 (GT1) hepatitis C virus (HCV) infection.'
AbbVie employs more than 400 people in Ireland at plants in Dublin and Cork, as well as a second plant in Sligo at Ballytivnan.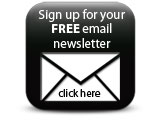 The company's current global manufacturing network includes 12 sites across the US, Europe and Puerto Rico, as well as strategic partnerships with third-party manufacturers.
Companies