Abiogen Pharma in agreement for the supply of Attila to Asian countries
For two orphan disease indications Osteogenesis Imperfecta and Complex Regional Pain Syndrome
Abiogen Pharma, of Pisa in Italy, and Hong Kong-based Lee's Pharm have teamed up for the licensing, distribution and supply of Attila (neridronic acid) throughout China, Hong Kong, Macau and Taiwan.
Under the agreement, Abiogen Pharma granted Lee's Pharm an exclusive licence and rights to register, import, market, distribute and sell Attila in the territory for the two orphan disease indications Osteogenesis Imperfecta and Complex Regional Pain Syndrome.
Neridronate is a therapeutic agent approved in the world for such orphan diseases. Registered in Italy, Attila is used by patients in 32 European countries under the trade name of Nerixia.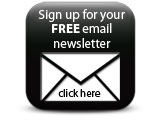 According to Massimo Di Martino, CEO of Abiogen Pharma, the deal means that Neridronate could cross political and geographic barriers to benefit patients. The partnership aims to help patients in China and Taiwan fight critical rare diseases for which there is no other treatment option available.
Companies