Abivax strengthens its management team
Abivax, a biotechnology company harnessing the immune system to develop a functional cure for HIV and treatments for inflammatory diseases and cancer, announced the appointment of Dr Alexandra Pearce as VP and Head of Regulatory Affairs, effective 21 May 2018.
Dr Pearce brings to Abivax broad experience in regulatory affairs and in working closely with the US Food and Drug Administration (FDA) and with the European Medicines Agency (EMA). She has successfully led the global regulatory process through approval across a variety of therapeutic areas.
"We are thrilled to have Dr Pearce serve in this position during this exciting time as we approach important regulatory milestones for our lead programs," said Professor Hartmut Ehrlich, MD, CEO of Abivax.
"­­Dr Pearce's regulatory experience, gained through her 25 years at Pfizer, Amgen, and Glenmark, will be of immense value for our upcoming discussions about licensing strategies and pivotal trials for our clinical product candidates ABX464 and ABX196 with the FDA, EMA, and other regulatory authorities."
Dr Pearce joins Abivax from Viramal, where she served as Chief Operations Officer and Head of Regulatory Affairs. Previously, she held roles as Executive VP and Head of Global Regulatory Affairs for Glenmark (UK), responsible for regulatory strategy, drug development and the successful commercialization of all in-house and in-licensed products spanning 80 countries.
Prior to this, as Executive Director, Global Regulatory Affairs and Safety at Amgen, she was responsible for developing and executing global regulatory strategies for early pipeline molecules across all therapeutic areas.
Before joining Amgen, Dr Pearce was the Global Regulatory Leader and Director of Worldwide Regulatory Strategy at Pfizer. In this role, Dr Pearce was accountable for current and emerging business interests for products within the cardiovascular portfolio, as well as serving as Pfizer's regulatory liaison with the FDA.
She started her career as a research scientist at the Centre for Applied Microbiology and Research (CAMR) - Division of Biotechnology in the UK in the late 1980s, and received her PhD in Biotechnology from the Open University in London in 1993.
"I am excited to join Abivax and am looking forward to help advance the Company's promising potential therapies in HIV, ulcerative colitis, and hepatocellular cancer," said Dr Pearce.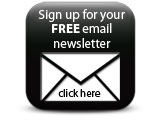 "I have been impressed by the company's progress in developing ABX464, which could potentially induce a lasting remission in patients with HIV, and dampen the inflammation in patients with ulcerative colitis, as well as ABX196, which could enhance the treatment response in patients with hepatocellular cancer. These new therapies have the potential to address major disease areas and have a positive impact on the lives of countless patients suffering from these conditions."
Companies