Absolute carbon filters: The new way to buy carbon filters
Products are available to buy online or from a specialist
Absolute Carbon Filters Ltd. has announced that carbon filters are now available to buy online or directly from a specialist.
The company provides filters to support all major fume cupboard brands and filter combinations and provides product advice from its UK-based experts.
Gordon Dando, Sales Manager said: "This is an exciting time, Absolute Carbon Filters offers our customers the ability to get everything they need from a standard carbon filter to a fully customised solution served by our in-house expertise and manufacturing team allowing the flexibility and support to order online or via the Account Manager with confidence."
Orders can be made via:
The website www.absolutecarbonfilters.co.uk
Account Manager
or by opening an approved customer account.
Absolute Carbon Filters provides a Certificate of Conformity with every filter and all products have been independently tested by the University of Portsmouth to validate their effectiveness and reliability.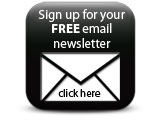 Manufactured in the UK at the Hampshire facility, the company delivers short lead times on standard filters, while also offering customised filters for more bespoke projects and set-ups.