Acacia Pharma secures $30 million funding
Provided by Hercules Technology Growth Capital, the funds will support the intended commercialisation of Barhemsys for post-operative nausea and vomiting in the US
If approved, Barhemsys will treat and prevent post-operative nausea and vomiting (PONV)
Acacia Pharma Group, a hospital pharmaceutical company focused on the development and commercialisation of new nausea and vomiting treatments for surgical and cancer patients, has secured $30 million with Hercules Technology Growth Capital, to support the intended US launch of intravenous amisulpride for the treatment and prevention of post-operative nausea and vomiting (PONV). The drug is expected to be launched under the tradename Barhemsys following the conditional approval by the US Food & Drug Administration. As previously announced, the target PDUFA date for Barhemsys is 5 October 2018.
Christine Soden, Chief Financial Officer of Acacia Pharma, commented: "The proceeds from this credit facility provide Acacia Pharma with additional funding to support our commercialisation activities in the US as we continue to prepare for the launch, if approved, of Barhemsys.
This is in line with our financing strategy set out during our recent Global Offering. We appreciate the support of Hercules, and its confidence in Barhemsys and our management team and look forward to a long and productive working relationship."
PONV is a common complication of surgery, occurring in approximately 30% of surgical patients and up to 80% of high-risk patients. It is associated with the use of anaesthetic gases and opioid pain-killers and is particularly common following gynaecological, abdominal, breast, eye and ear operations, especially those lasting an hour or more.
Based on market research, Acacia Pharma estimates that the total market in the US for prophylactic and rescue treatment comprises an estimated 34 million treatment events annually.
Barhemsys, which is currently under review by the US Food and Drug Administration (FDA), comprises a low dose intravenous formulation of the marketed dopamine antagonist amisulpride, which Acacia Pharma has developed for the completely new, patent-protected use of management of PONV.
Data generated by Acacia Pharma indicate that Barhemsys is an effective, safe dopamine antagonist that can treat established PONV and prevent PONV from occurring, when used alone or in combination with other antiemetics.
Loan structure
The first tranche of $10 million was drawn at the closing of the new credit facility. The existing credit facility with Silicon Valley Bank of £3.75 million was repaid in full prior to closing, accelerating payments that would otherwise have been due over the next 12 months. The second tranche of $10 million can be drawn, at Acacia Pharma's option and subject to FDA approval of Barhemsys for the management of PONV.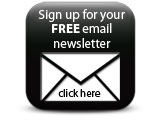 The third tranche of $5 million can be drawn at any time within 21 months of closing and is conditioned upon Acacia Pharma securing additional finance from the issue of equity or subordinated debt. A fourth tranche of $5 million may be made available at Hercules' option at any time prior to 31 March 2020. General terms of the loan agreement include interest-only payments for 21 months until 31 March 2020 (18 months if the second tranche is not drawn). Thereafter, Acacia Pharma will repay the loans in equal monthly payments of principal and interest through the scheduled maturity date of 31 December 2021.
Companies