Adaptimmune expands Senior Clinical Management team
Lini Pandite and Anne-Marie Martin join the Clinical Development and Biomarker R&D teams
Adaptimmune, a clinical stage biopharmaceutical company with operations in Abingdon, UK and Philadelphia, US, has augmented its senior management team with the additions of Lini Pandite as Senior Vice President, Clinical Development, and Anne-Marie (Annie) Martin, as Vice President, Head of Biomarker Research and Development.
Dr Pandite will be responsible for global clinical development activities across Adaptimmune TCR programmes, while Dr Martin will head clinical biomarker testing and companion diagnostic development activities. The two of them will report to Dr Rafael Amado, Adaptimmune's Chief Medical Officer.
Dr Pandite has more than 20 years of academic, medical and pharmaceutical experience. She spent 14 years with GlaxoSmithKline (GSK) culminating in her tenure as Head Unit Physician, Oncology R&D, Vice President. Prior to joining GSK she was an attending physician at Dana-Farber Cancer Institute in Boston, and at Sylvester Comprehensive Cancer Center/Jackson Memorial Hospital in Miami and held academic appointments at Harvard University, and the University of Miami.
Dr Martin brings nearly 15 years of clinical development and biomarker experience with Pennsylvania Hospital/UPHS and GSK Oncology to Adaptimmune.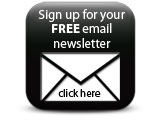 She began her pharmaceutical career at GSK in 2005, and then held positions of increasing seniority with GSK Oncology, culminating in her tenure as Head of Precision Medicine and Diagnostics, GSK Oncology R&D and Head of GSK Oncology's Molecular Medicine Unit.
Companies