Adents and Siemens to develop joint drug serialisation solution
Combining hardware and software to provide item-level serialisation capabilities
Adents has teamed up with Siemens to develop a combined hardware and software drug solution that provides drug manufacturers with item-level serialisation capabilities.
The new joint offering can be incorporated into existing facilities and has the capacity to handle regulatory changes going forward.
The new system comprises Siemens' standard equipment – including industrial PCs, software controllers, I/Os and camera barcode readers – working with Adents' Pharma Suite software, which manages all serialisation parameters from a centralised server at site level with fast implementation and minimal personnel involvement.
The solution can easily be integrated into existing infrastructure and equipment, and has the capacity to handle both existing and future regulatory requirements, the firms said. This means that the unit-level track and trace rules can be modified continuously for a wide variety of production types.
Other benefits of the new Siemens-Adents solution include:
Fewer qualification tests needed and exceptional performance on high speed packaging lines, each helping to maximise line productivity
Solution and implementation management that meet the pharmaceutical industry's highest quality standards, such as the GAMP5 guidelines
The support of a global network of certified Siemens Solution Partners for quick and simplified integration
Support and service delivered globally by Siemens
New laws and regulations relating to drug traceability are already in place or pending enactment with the goal of preventing drug counterfeiting worldwide. Over the next few years, more than 70% of prescription drugs on sale worldwide will need to be identifiable at unit level. This mandates most pharmaceutical manufacturers in about 40 countries, including the US and European Union, to implement unit level serialisation and aggregation processes on their packaging lines.
Complying with these new regulations entails major changes to production facilities, information systems, quality control and the structure of the industry's supply chain. This transformation represents a major industrial challenge in the years to come for the pharmaceutical industry, the partners said.
'The issues are multiple and complex – budget control, risk of loss of productivity, variety of industrial equipment and implementation planning. Drug manufacturers will therefore have to be very careful when it comes to choosing their serialisation solution,' said Vincent Masztalerz, Head of Siemens' Process Automation business unit in France.
'The combined expertise of Siemens and Adents will provide drug manufacturers with the best item-level serialisation solution, with a competitive cost.'
Christophe Devins, CEO and Founding Partner of Adents, added: 'The collaboration between Siemens and Adents sets up a new deal in the track-and-trace global market. Combining a fully configurable software suite, a complete range of standard equipment and an extensive network of global integration partners represents the most efficient and future-proof approach to serialisation and aggregation in the pharma industry.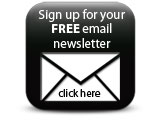 'It will enable pharmaceutical companies and contract manufacturers to easily and quickly address the current regulatory requirements and remain in compliance long term.'
Companies