Aduro Biotech appoints executive VP
Dr Hans van Eenennaam
Aduro Biotech, announced that Dr Hans van Eenennaam, has been promoted to executive VP of antibody research and site head of Aduro Biotech Europe.
In his new role, Eenennaam will lead antibody research and oversee the day to day operations of Aduro Biotech Europe.
"Hans continues to be an invaluable member of the Aduro team," said Stephen T. Isaacs, chairman, President and CEO of Aduro Biotech.
"Given Hans' long history and expertise in the field of monoclonal antibodies, including inventorship of our anti-APRIL antibody, BION-1301 and the anti-CD27 antibody licensed to Merck, we look forward to Hans' leadership in the discovery of novel antibody targets and their advancement through development."
Prior to its acquisition by Aduro in 2015, Dr van Eenennaam served as COO of BioNovion, a company he co-founded in 2011 to focus on the development of innovative therapeutic antibodies in the field of immune oncology.
Earlier in his career, he held numerous positions of increasing responsibility at Organon in Oss, Netherlands and the Organon Research Center in Cambridge, Massachusetts, which was acquired by Schering-Plough Corporation in 2007 and later by Merck & Co.
He led the discovery and development of therapeutic monoclonal antibodies and small molecule entities in the field of oncology and immunology.
While at Organon, Dr van Eenennaam, in cooperation with a team of scientists, discovered pembrolizumab (Keytruda), a humanised therapeutic antibody acquired by Merck and approved in 2014 by the US Food and Drug Administration for the treatment of melanoma and subsequently for additional indications including, non-small cell lung cancer and head and neck cancer.
In 2016, he and colleagues were honored by the Intellectual Property Owner's Association with the 43rd Annual Inventor of the Year Award.
He is named as inventor on twelve pending and granted patent families, including the patents claiming Keytruda and author on more than 25 publications.
Dr van Eenennaam received his doctorate in autoimmune biochemistry (cum laude) from Radboud University in Nijmegen, Netherlands.
He currently sits on the board of directors for Lygature, a non-profit organisation that independently enables public-private partnerships between large corporates, smaller companies and academia and helps MedTech and Pharma professionals to work together.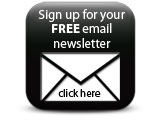 He holds a second board of directors position at a privately-held German-based company focusing on immune oncology.
Companies