Advanced Proteome Therapeutics expands antibody-drug conjugate collaboration
Advanced Proteome Therapeutics Corporation, a biotechnology company focused on developing superior targeted protein therapeutics, is expanding the collaboration with the National Research Council of Canada (NRC) and receiving support from its Industrial Research Assistance Program (NRC IRAP) to conduct key steps in development of APC's novel technology
Using a critical method for biotherapeutic protein characterisation, encouraging data has been generated from the previously announced collaboration between the NRC and APC, which supports APC's ability to label antibodies site selectively.
In this methodology signals were found to be strongest in parts of the antibody that implicate a single specific site as having a high level of conjugation.
The NRC results strengthen the observations by APC from two independent lines of evidence that conjugation occurs in such a region.
The new programme will expand on the work to develop and characterise Antibody Drug Conjugates (ADCs) made using APC's technology and expedite the Company's efforts to develop our own product pipeline to take into clinical trials.
"We are delighted to have the National Research Council of Canada as a development partner for our ADCs," said Randal Chase, CEO of Advanced Proteome Therapeutics.
"The next project we will undertake with them will expedite and fund our product development efforts, building value in our technology and company."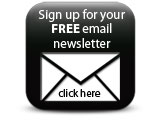 APC and the National Research Council will conduct the development under the NRC IRAP's R&D Certificate programme, which will fund 75% of the work done by the NRC on behalf of Canadian biotechnology companies.