Advancing the chemistry of pharmaceutical manufacturing in Japan
To sustain success, drug developers are increasingly looking to align with outsourcing partners that are able to leverage operational infrastructure and technical acumen — including advanced commercial chiral chemistry capabilities
A strategy providing sustainable value to the global pharmaceutical industry increasingly involves outsourcing with contract development and manufacturing organisations (CDMO) that are positioned operationally, technically and geographically to effectively serve global markets. Currently, the worldwide pharmaceutical sector is expanding at a robust compound annual growth rate (CAGR) of 6.3% and according to EvaluatePharma, global pharmaceutical R&D spending is also increasing annually at approximately 2.8%.1 This worldwide spending is driving global growth and is expected to increase added revenues derived from new products currently in the R&D pipeline by 50% in 2022.1
Tapping the legacy of Takeda's CMC R&D technology
In the context of global pharmaceutical trends, Japan has seen the emergence of its own contract research, development and manufacturing services industry, including Bushu Pharmaceuticals Group, which operates Bushu Pharmaceuticals Ltd. Bushu has been steadily growing to compete for global Pharma 3.0 business in Japan and the Asia-Pacific region.
Bushu has deep roots when it comes to fielding integrated operations and a highly developed quality culture — stemming from its Japanese heritage and legacy affiliations with Sandoz, Novartis and Japan's Shionogi & Co. Since 2005, the company has worked to establish its "one-stop" business model, becoming one of the few single-source, end-to-end chemistry, manufacture and control (CMC) contract services providers in Japan.
Bushu has provided supply chain services to a broad range of multinational pharmaceutical companies during the past decade and is the country's largest comprehensive contract development and manufacturing organisation (CDMO) with operations aligned to suit its clients' international go-to-market strategies.
Bushu's one-stop capabilities gained new depths in July 2017 when Takeda spun-out part of its pharmaceutical sciences chemistry, manufacturing and controls (CMC) business — a move that paved the way for Bushu's acquisition of a major element of Takeda's R&D business — known now as Spera Pharma, Inc. The Spera Pharma subsidiary integrates Takeda's Pharmaceutical Sciences business and facilities, including approximately 200 employees from three main divisions: Chemical Research and Development, Pharmaceutical Technology Research and Development, and Analytical Research and Development.
With Spera, Bushu now offers the full range of CDMO services, from preclinical CMC R&D through regulatory filing and technical transfer stages, and on to clinical trial materials (CTM) and commercial manufacturing. Under the Bushu umbrella, Spera Pharma is responsible for the entire CMC process, from R&D through to application.
Advanced catalysis for better, more effective drugs
The development of new, more therapeutically valuable drugs has become increasingly difficult and expensive; a great body of research has been conducted to explore and commercialise technologies that deliver safer, more efficacious drugs as efficiently and error-free as possible. Bushu's Spera Pharma acquisition was particularly strategic in this regard for several reasons. For one, it enables a uniquely comprehensive top-tier CDMO in Japan to deliver end-to-end drug development. However, for Bushu and the industry, the acquisition now allows commercial access to Takeda's groundbreaking and seminal work on advanced chiral synthesis technologies in the pharmaceutical industry.
Chiral technology at Spera Pharma
Takeda Pharmaceutical Company worked on the development of chiral technology for more than 20 years. Their programme was created under the supervision of a returning scientist from the ERATO Noyori molecular catalysis project, which was led by the Nobel laureate. The company markedly contributed to chiral technology, with a focus on manufacturing methods for new chiral drugs. Notable initiatives in this field included the research and development of asymmetric hydrogenation and other asymmetric organometallic catalysis, chiral column technologies for analytical and preparative HPLC, enzyme technologies with high enantioselectivity and diastereomeric salt technologies, which are an indispensable process for practical manufacturing.
Spera Pharma offers a combination of these services to best meet customer needs. In particular, screening services such as the selection of chiral stationary phases, as well as a selection of asymmetric catalysts, enzymes and diastereomeric salts (which utilise high throughput screening technology), are particularly advanced.
The scale-up of these chiral technologies has been built into GMP. The company utilises autoclaves (300, 500 L) and filtration dryers, which are specially designed for air-sensitive catalyst preparation; asymmetric hydrogenation at a commercial scale of 10,000 L has been conducted in collaboration with their outside partner (CMO).
Spera Pharma is also able to conduct metal scavenger screening for residual metals and set up the deoxygenation conditions for organometallic catalysis. The company also has experience working with asymmetric catalysis. Spera Pharma has not only conducted catalyst screening using commercial catalyst libraries, but has also developed high-performance catalysts. These finely tuned catalysts have improved enantioselectivity and reactivity, depending on the substrate.
To educate the public about their advances in chiral technology, researchers at Spera Pharma frequently publish their achievements through patents, academic papers and presentations at conferences. Most recently, Mitsuhisa Yamano, Director, Chemical R&D Division, presented case studies about catalytic asymmetric hydrogenation applications in API manufacturing processes as the keynote lecture during Chirality 2017.2
With Spera Pharma operations, the Bushu Group now operates three advanced cGMP manufacturing and R&D facilities: Kawagoe, which specialises in drug product manufacturing and packaging; Misato, which is focused on both oral solid dosage and injectables; and Spera's operations in Osaka, colocated with Takeda, which encompass chiral R&D and a variety of contract CMC-R&D/manufacturing capabilities — including Bushu's primary capacity for clinical trial material production.
With all operations approved by major regulatory bodies, including EMA, FDA and Japan's Pharmaceuticals and Medical Devices Agency (PMDA), among others, Bushu's facilities are cGMP-compliant and consistently meet the most stringent international regulatory requirements. The Bushu Group, which now owns the development assets of Takeda, can develop their Quality System further to adapt to all major pharma clients.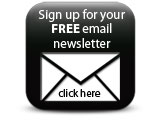 Putting advanced chiral methodologies to work for pharma's drug innovators reflects a broad strategy that puts patients and their access to effective therapies first. Going forward, Bushu and Spera Pharma plan to continue to extend their one-stop CDMO offering, but with a technical development advantage that competitors may find hard to compete with. Like Spera Pharma and Takeda's long-term commitment to chiral methodology development, Bushu and its affiliates are dedicated to helping drug companies to develop the best, most effective medications to society at prices that payers and patients can afford.
References
A. Lervolino and L. Urquhart, EvaluatePharma World Preview 2017, Outlook to 2022 (2017): http://ow.ly/Wo9S30flr9J.
29th International Symposium on Chirality (Chirality 2017; ISCD-29), 9–12 July 2017, Tokyo, Japan.
Companies