Aesica collaborates with Australian firm QRxPharma
Contract Manufacturing | Research
For the worldwide promotion of Stealth Beadlets abuse deterrence technology
Aesica Pharmaceuticals, a UK headquartered global contract development and manufacturing organisation (CDMO), has agreed that its subsidiary Aesica Formulation Development will globally promote QRxPharma's proprietary Stealth Beadlets abuse deterrence technology.
Under the non-exclusive collaboration agreement, Aesica will promote the Australian firm's technology for specific use in controlled drugs formulations. The company will enter into fee-for-service contracts with customers for the development of the new Abuse Deterrent Formulations (ADF) of specific drugs, while QRxPharma will negotiate licensing terms directly with the Aesica clients concerned.
QRxPharma's Stealth Beadlets technology was developed for Moxduo CR, a controlled release formulation for the treatment of chronic pain. This programme is ready for Phase II studies and has shown that Stealth Beadlets, incorporated into the company's delayed release technology, provide a potential once to twice-a-day formulation. Work is underway to ensure that this technology fully conforms with FDA guidelines for the provision of abuse deterrence statements in product labelling.
Stealth Beadlets can be incorporated into almost any potentially abused drug (e.g. opioids, amphetamines, sedatives, etc.) that are sold in solid dosage forms (e.g. tablet, capsule, sachet). They provide significant resistance against the extraction of active ingredients if crushed, solubilised or heated. Moreover, they have no effect on the active ingredient release profile and consist entirely of patient-safe, low-cost excipients that have GRAS (Generally Regarded As Safe) status with the FDA. Patent applications for the ADF technology are currently under review at the US patent office, and, if granted, will provide for product exclusivity through to 2029.
Alan Raymond, Sales and Marketing Director at Aesica Pharmaceuticals, said: 'The provision of Stealth Beadlets abuse deterrence technology in formulation development is set to be a highly beneficial addition for our customers in the pharmaceutical and life science markets.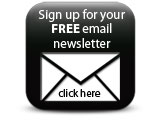 'We look forward to making this innovative technology readily available to customers across our international network.'
Companies