Aesica wins European Outsourcing award for UCB acquisition strategy and implementation
Contract Manufacturing | Finance
Wins best 'new partnership, merger or acquisition' award for successfully integrating three European sites
Aesica, a UK-headquartered contract manufacturing organisation (CMO), won the European Outsourcing award for 'best acquisition' following the successful purchase and integration of three different UCB sites – at Monheim and Zwickau in Germany, and Pianezza in Italy in 2011.
The acquisition enabled both firms to concentrate on growth and included a strategic partnership guaranteeing a pipeline of work and job security for staff. In the 12 months since the acquisition Aesica has been able to increase productivity across all sites and deliver significant growth with the addition of 12 new clients.
The acquisition of the UCB sites follows the integration of R5 Pharmaceuticals in 2010 and has enabled sales to grow by more than 37% in the last two years, with turnover predicted to grow from US$180m (2011) to $270m by the end 2012.
The firm says the integration of new staff into the Aesica culture and the discipline in targeting sites that complement existing facilities and provide secure manufacturing contracts are key to a successful integration.
A key feature of the integration programme was the introduction of Aesica ambassadors across all three European sites, which identified cultural gaps and opportunities where new business could be developed.
Simon Clough, managing director of Formulated Products, said: 'This award is the culmination of the team's hard work over the last few years in helping deliver on the company vision to be the number one supplier of APIs and formulated products to the pharmaceutical industry.
'But it's not simply a case of identifying sites and doubling your capacity. What has enabled the smooth transfer of capabilities has been the workshops, site visits and integration programmes put in place to identify any issues and tackle sensitivities quickly and efficiently.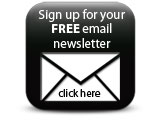 'Another landmark element of these deals was the strategic partnership entered into with UCB for guaranteed long-term supply agreements. This has provided UCB with continuity of product and has enabled Aesica to build up the sites' capacity from a secure base. It has rightly been identified as a benchmark acquisition and we will look to use the same model and strategy in the next few years to continue our exponential growth stage.'
Companies