Agendia appoints Peter Schineller as Chief Commercial Officer
To lead the firm's global commercialisation activities
Agendia, a specialist in molecular cancer diagnostics, has appointed Peter Schineller to the newly created position of Chief Commercial Officer to lead its global commercialisation activities.
Schineller's 25-year professional career spans both the diagnostic and pharmaceutical industry. Most recently, he was Senior Vice President and Chief Commercial Officer at Alexza Pharmaceuticals. Prior to that, he was Senior Vice President and General Manager at Ventana Medical Systems, a Roche company; and Senior Vice President Sales, Marketing and Commercial Operations, at Genoptix Medical Laboratories, acquired by Novartis.
He was also a co-founder at Verus Pharmaceuticals and held positions of increasing responsibility in sales and marketing with Abbott Laboratories, Dura/Elan and Cypress Bioscience.
Prior to entering the healthcare industry, Schineller was a Commissioned Officer in the United States Marine Corps.
Agendia's leading products are four complementary breast cancer tests called Symphony, which help doctors determine a patient's individual risk for metastasis, which patients will benefit from chemo, hormonal, or combination therapy, and which patients do not require these treatments and can instead be treated with other methods.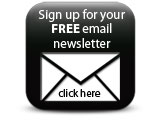 Agendia also has a pipeline of genomic products in development.
Companies