Agiomix appoints Dr John Clarkson as chairman
Agiomix, the next generation genomics company, has announced the appointment of Dr John Clarkson as chairman with immediate effect.
Dr Clarkson joins Agiomix with 20 years' experience of developing commercial diagnostics and life science tools.
He has held a number of senior commercial and technical leadership positions within both public and private companies.
Most recently, Dr Clarkson was the founding CEO of the molecular diagnostics company, Atlas Genetics, where he remains a non-executive director.
During his tenure at Atlas Genetics, Dr Clarkson raised $90 million with multiple fundraising to fund the development of the rapid io diagnostic platform for infectious diseases from concept through to regulatory approval.
Atlas Genetics is backed by the corporate venture funds of Novartis and Johnson & Johnson amongst other investors.
Prior to this, Dr Clarkson was co-founder and Commercial Director of Molecular Sensing, a rapid DNA analysis company, which was acquired by Osmetech.
Dr Clarkson has a degree and PhD in genetics and prior to moving into the life science industry, was a faculty member and senior lecturer at the University of Bath, UK where his research group focused on the biochemistry and molecular biology behind the mechanisms of microbial pathogenesis.
Dr Clarkson said: "I am delighted to be joining Agiomix at this exciting stage in its development. As a company at the forefront of developing the next generation of genomics tools, Agiomix is bringing a wide range of sequencing, genotyping and bioinformatics services to the research and clinical communities in emerging markets."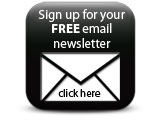 "These services are underpinned by our first-class facilities and clinical support and I look forward to working closely with the team here as we build a reputation as a leader in this multi-million-dollar market."
Companies