Almac Discovery publishes USP7 inhibitors from UbiPlex Platform
Almac Discovery, a biopharmaceutical company focused on discovering and identifying innovative therapeutics for the treatment of cancer, has published its findings on the discovery and characterisation of highly potent, selective and reversible inhibitors of ubiquitin-specific protease 7 (USP7) in the journal Nature Chemical Biology
Despite substantial efforts in the past two decades, the development of validated deubiquitinase (DUB) inhibitors that exhibit drug like properties as well as a well-defined mechanism, has proven particularly challenging. Overall, Almac's findings successfully demonstrate the tractability and druggability of DUBs, and provide important tools for additional target validation studies.
Stephen Barr, President & Managing Director, Almac Discovery, said: "We are delighted to see the publication of our novel research in Nature Chemical Biology. This is further evidence of the expertise and understanding the Almac Discovery team possess in relation to deubiquitinase drug discovery."
These findings, which stem from the implementation of Almac Discovery's UbiPlex drug discovery platform, represent important milestones in terms of feasibility and proof-of-concept studies for USP7 research.
It is anticipated that these chemical probes will be of direct relevance and utility to the USP7 research community, and more broadly to all those aiming to identify and develop innovative DUB therapeutics.
Tim Harrison, VP of Drug Discovery, said: "The DUB's represent an under explored and exciting target class that has attracted considerable attention recently. The identification of highly potent, selective inhibitors will allow us to further define the therapeutic potential of USP7."
"We are committed to using the knowledge gained in studies such as these for the identification of small molecules which inhibit therapeutically relevant targets within the DUBome using our UbiPlex platform."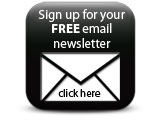 "We anticipate this will provide the basis for the development of first-in-class therapeutics in cancer, neurodegeneration and other pathological disorders."
Featured Companies