Almac Group shares expertise as part of North America "Lunch & Learn" seminar series
The presentations helped to educate industry professionals on best practices related to clinical packaging and labelling, and clinical supply import/export
Almac Clinical Services, part of the global contract pharmaceutical development and manufacturing organisation the Almac Group, has completed its second consecutive bespoke North America "lunch and learn" seminar, building on its global knowledge share series.
The complimentary seminar was held at the San Francisco Hilton Hotel on 27 March. The presentations titled Understanding Clinical Packaging and Labelling Design Strategies and The Fundamentals of Clinical Supply Import/Export, helped to educate industry professionals on best practices related to clinical packaging and labelling, and clinical supply import/export – relevant subjects with the globalisation of clinical trials on the rise now more than ever.
A number of Almac's subject matter experts, including Brian Hilton, Production Manager, and Tony Mistretta, Distribution Manager, travelled from Almac's North American headquarters in Souderton, Pennsylvania and joined a large group of key thought leaders within the pharmaceutical and biotech industries.
The seminar provided the ideal platform for Almac's experts to share their expertise and discuss real world experiences to provide advice about how integrating and optimising clinical packaging, labelling, and distribution strategies can improve the overall success of a clinical trial, as well as reduce costs and timelines.
Tony Mistretta, Distribution Manager, Almac Clinical Services commented, "Part of Almac's commitment to delivering the highest quality service to our clients is a foundation of partnership. One of our goals is to share the expertise we have built over three decades in the clinical supply industry by offering educational seminars like these. A particular thanks to all of the attendees, and we hoped you enjoyed the event as much as we did."
As industry leading experts, Almac understands the challenges faced by its customers and hopes that the information presented during this complimentary lunch and learn seminar, and future seminars, can help to guide clinical supply professionals throughout their clinical supply journey.
The primary goal of these seminars is for attendees to leave with a wealth of knowledge related to the delivery of global clinical trials from beginning with protocol up through patient delivery. Future seminars will continue to aid customers in increasing their knowledge around global clinical trial supply services and to provide them with additional networking opportunities.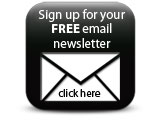 To find out more please visit: www.almacgroup.com/global-event-item/clinical-services/
Companies