Almac and RSC workshop on using analytical techniques to control and monitor solid form
Presentation of results from Almac's collaborative research with Queens University Belfast regarding Raman spectroscopy
Almac, in association with the Royal Society of Chemistry, hosted a scientific workshop focusing on advanced analytical techniques used to optimise, monitor and control state properties during the development of new medicines.
The milestone event, attended by representatives from industry and academia, included presentations and round table discussion regarding x-ray powder diffraction, hyper differential scanning calorimetry and Raman spectroscopy.
An important element of the workshop was the presentation of results from Almac's collaborative research with Queens University Belfast regarding Raman spectroscopy. 'The effect of crystal orientation on Raman Spectra' has been observed for the first time and these findings will have profound implications for the use of this technique in characterising physical forms.
Linda McCausland, Head of Physical Sciences, Almac, commented: 'Almac has invested extensively in research and development in the field of solid state science and are currently involved in a number of academic collaborations. The research output of these studies will be available to clients to augment the development of their drugs.
'This workshop provided an opportunity for Almac to share its expertise with the pharmaceutical community and we are very proud to have worked with the Royal Society of Chemistry in staging such an exciting event.'
She added: 'The insight gained from the study's findings is testimony to Almac's status as a leader in the field of solid state science.'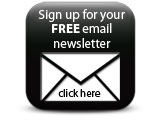 Prof Duncan Burns, Analytical Division, Royal Society of Chemistry, remarked: 'The workshop was a truly memorable day of excellent and well presented analytical science.'
Featured Companies