Almac boosts biocatalysis business
Introduces the selectAZyme brand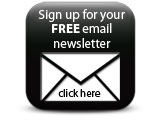 Almac is continuing to grow its biocatalysis business with the launch of the selectAZyme brand.

The Irish firm's catalysis business has expanded from its 2009 launch with six enzyme screening kits, to the current supply of kilos of chiral intermediates for drug substance manufacture, regular enzyme supply to specialist chemical companies and an expanded screening kits offering.

'The selectAZyme brand conveys Almac's strong biocatalysis offering. Almac is providing a diverse range of enzymes including reductases, transaminases, hydrolases, nitrilases and many others. Almac enzymes are used in the A-Z of applications from medicinal chemistry to full production and in the manufacture of specialist chemicals. The key strength of enzymes is the high selectivity of the chemical reactions they catalyse,' said Tom Moody, Almac's head of Biocatalysis.

Moody added: 'The marriage of microbial and recombinant enzymes is a real powerhouse in accessing difficult-to-synthesise metabolites. The scale-up capability allows Almac rapidly to take "hits" from conception to gram delivery as and when the customer requires the products.' In addition, Almac can supply radiolabelled versions of these metabolites using its in-house Isotope Chemistry group.


Featured Companies