Almac installs Uhlmann blister line in US
New commercial packaging facility in Audubon benefits from high speed line for solid dose products
Almac, a leading provider of contract services to the global pharmaceutical and biotech industries, has acquired a state-of-the-art, high-speed blister line for its new 100,000ft2 US commercial packaging facility in Audubon, Pennsylvania, US.
The versatile UPS 4 blister line, supplied by leading pharma equipment supplier Uhlmann, will process solid oral dose products, providing primary packaging into a range of materials including PVC, PVC/PVDC, Aclar and Alu/Alu. Complete with an integrated C2206 cartoner, the line will provide a highly efficient packaging solution with an output of up to 12,000 blisters per hour in a wide range of blister sizes.
The line is capable of both multi-product blister processing and online blister printing (both flexographic and digital), addressing the need for enhanced patient compliance, while ensuring flexibility of supply.
To enhance product compliance, the line will include a Total Quality Control Centre (TQCC) incorporating a checkweigher and integrated print and vision system for automatic rejection of incorrect print/serialisation data, including 2D codes.
The blister line will complement the full suite of highly flexible and state-of-the-art commercial packaging equipment already installed in the new Audubon facility. Supporting high volume marketed products to niche/orphan drug launches, additional key technologies include bottling, walleting and vial labelling/packaging.
Geoff Sloan, vp manufacturing operations, explained that the partnership with Uhlmann was a natural choice. 'Uhlmann was able to provide us with a versatile, high-spec blistering line to match our US client requirements for a high quality, flexible commercial packaging solution,' he said.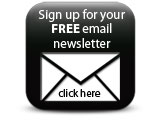 Ralf Klotz, regional sales manager at Uhlmann, added: 'The construction and installation of this equipment proved to be a great project. We are looking forward to a long-term partnership with Almac as its US operations continue to grow. The flexibility of this equipment certainly puts Almac in a position as a leader in contract blister packaging.'
Companies