Almac launches biocatalyst kits
Almac Sciences" biocatalysts are available in comprehensive, easy-to-use kits for customer evaluation. The kits cover hydrolases, carbonyl reductases, nitrilases and transaminases - with development and manufacturing quantities available on a
Almac Sciences" biocatalysts are available in comprehensive, easy-to-use kits for customer evaluation. The kits cover hydrolases, carbonyl reductases, nitrilases and transaminases - with development and manufacturing quantities available on a £/kg basis.
Almac biocatalysts provide access to a range of chiral acids, esters, alcohols and amines - and to libraries of enzymes for customer evaluation.
Screening for customer-requested biotransformations, process optimisation and manufacture of chiral products by biocatalysis is also now available from Almac's Biocatalysis Development Group.
"The introduction of the new kits aims to deepen customer recognition of biocatalysis" benefits," said Almac's Biocatalysis team leader Dr Tom Moody. "The biocatalyst option is now Almac's first choice for any scale-up chemistry involving chirality."
Biocatalysis can provide mild, regio and chemo selective conditions that often cannot be matched by chemical derived routes and it offers economic, robust, scaleable and reliable processes, he added.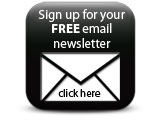 Biocatalysis has greatly expanded Almac's technology offering. The Biocatalysis Development Group - including molecular and microbiologists, enzymologists, organic chemists and analysts - is closely linked to Almac's process chemistry and pilot plant capabilities, with enzyme discovery and development integrated with screening, route definition and subsequent scale up. Rapid implementation of enzymatic steps has significantly improved yield and time-lines in production of complex chiral APIs and intermediates.
Featured Companies