Almac launches sequencing assay for P53 mutations
P53 is an important biomarker for cancer drug discovery
Almac Group has launched a CLIA validated next-generation sequencing test for P53 mutations. The test can be run on formalin fixed paraffin embedded (FFPE) samples enabling patient stratification for early phase trial enrichment studies and potential companion diagnostic development. It has been made using the Illumina sequencing technology.
Almac has many multiplex RNA and DNA assays running in early phase trial enrichment studies in its UK-based CLIA laboratory. Several trials have already been run in which P53 was important for stratification and to meet this need Almac has developed the P53 sequencing assay.
The test covers all coding regions and upstream regulatory regions of P53 and provides detail on specified mutations as well as a significant amount of sequence data that allows the potential discovery of other clinically relevant mutations.
It allows CLIA reporting to be carried out on each client's specific mutations of interest using annotation and filtering software developed by Almac. In addition to the variants of interest, all the sequence data can be released for discovery studies.
The test will be run in Almac's CLIA certified and CAP accredited clinical testing laboratory and is available now for general use. It supports early phase trial enrichment studies and can be run with a one-week turnaround time if necessary.
'P53 is an important oncogene that is linked to many cancers and there are a significant number of new therapies in the pharma pipeline for which P53 is being used as a biomarker,' said Professor Paul Harkin, President of Almac's Diagnostic business unit.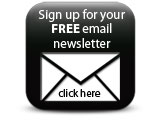 'Next-generation sequencing was an ideal approach for an assay of this complexity and the Illumina technology is an excellent platform on which to deliver such a test.'
Companies