Almac offers TruSight tumour profiling next-generation sequencing service
Allows targeted DNA sequencing and reporting on the mutation status of 26 genes that are most commonly mutated in solid tumours
Almac is now offering a tumour profiling service running Illumina's next-generation sequencing (NGS) TruSight Tumor panel as part of its biomarker discovery, development and delivery solutions.
Almac, a personalised medicine company with CAP accredited and CLIA certified laboratories, is currently running many bespoke diagnostic assays for pharma customers for early phase clinical trial enrichment. The TruSight Tumor panel complements its current range of RNA, DNA and protein based technologies for biomarker analysis and enables additional profiling of these patient samples to provide Almac's pharma partners with further important information on emerging biomarkers that may also affect drug response.
The TruSight Tumor panel was developed by Illumina for its MiSeq system, allowing targeted DNA sequencing and reporting on the mutation status of 26 genes that are most commonly mutated in solid tumours including lung, colon, ovarian, melanoma and gastric cancers. 
One of Almac's key strengths is many years of experience in working with formalin fixed paraffin embedded (FFPE) tissue. The TruSight Tumor panel is specifically designed for use with FFPE samples, and enables the highest levels of sensitivity for mutation detection with limited DNA input requirements.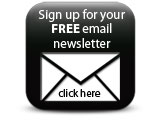 'Almac is committed to the development of personalised medicine through the delivery of a wide range of innovative solutions. We are pleased to announce the expansion of our NGS service to include TruSight Tumor,' said Professor Paul Harkin, President and Managing Director of Almac's Diagnostic business unit.
Companies