Almac to boost manufacturing capacity at Craigavon
Contract Manufacturing | Finance | Ingredients
Invests in new reactor vessels and cleanroom product isolation and drying equipment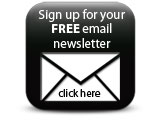 Almac is expanding its manufacturing capacity to more than 30m3 at its European headquarters in Craigavon, UK to satisfy increasing demand for active pharmaceutical ingredients (APIs).

The upgraded facility will include reactor vessels with state-of-the-art cleanroom product isolation and drying equipment to allow highly potent API (HPAPI) manufacture in up to 600kg batch sizes.

Almac currently has six API and advanced chiral intermediates in Phase III clinical development and has been steadily increasing its market penetration in late phase clinical development.

Denis Geffroy, vp of Business Development at Almac said the capacity increase would allow a smooth transition from late phase clinical development to full commercialisation.

'Scale was becoming a limiting factor for some of our client projects and this new capacity is a strong commitment to offer project continuity. It opens up a new chapter in Almac's API manufacturing capability,' he said.

Almac anticipates that the facility will be built, commissioned and validated within the next two years. In the meantime, the firm will continue progressing late stage manufacturing projects within its existing facilities.

Dr Rick Dyer, Almac's vp of Operations added: 'This expansion allows us to build on our expertise in early phase clinical development projects and further continue our success within late phase projects so clients need not transfer some of our well developed processes elsewhere due to lack of scale.'

Almac has also seen an increase in chiral late stage projects, which it attributes to its selectAZyme technology. This technology has significantly improved yields, productivity and the time taken to perform multi-step syntheses.

Initially launched in 2009 with the sale of six enzyme kits, Almac's biocatalysis capabilities have expanded to the supply of hundreds of kilos of both chiral intermediates and APIs.


Companies