Almac to demonstrate new patient management services
Clinical Technologies business unit to launch new suite at the Euro DIA and Partnerships in Clinical Trials conferences
Almac's Clinical Technologies business unit, a global leader in clinical trial management, is launching a suite of new services designed to improve patient compliance and retention in clinical trials. The new services will be demonstrated at the DIA's 23nd Annual EuroMeeting located in Geneva, Switzerland, 27-28 March 2011 and at the Partnerships in Clinical Trials Conference in Phoenix Arizona, 30 March 30 – 1 April 2011.
Almac is a leading provider of IXRS (Interactive Voice and Web Response) services for patient and drug supply management. Recently, the company has enhanced its offerings by forming an exclusive integrated trial management alliance with Exco InTouch, an innovative firm specialising in patient recruitment, retention, compliance, and ePRO services.
The joint Almac-Exco InTouch service offering enhances patient retention and compliance through the use of multiple technologies, such as SMS text messages and emails. The technology reminds patients to complete key elements of their required study obligations, such as taking medication, attending appointments, fasting prior to laboratory testing, filling out diaries, and others, while also collecting reasons for non-compliance.
Almac is ideally suited to deliver this new suite of services by combining its industry-leading IXRS technology (used to screen, enroll and randomise patients into clinical trials) with the Exco InTouch patient reminder capabilities. Working with sponsors on clinical trials, Almac will develop study-specific patient retention and compliance programs that will begin immediately upon randomisation into the trial and remain in effect until the trial is completed.
'We are very excited to offer the first-ever demo of this unique integrated service line that will revolutionise the future of patient and trial management for sponsors,' said Almac vice president of business development, Geri Beyer. 'With the increasing number and complexity of trials that Almac is managing across the globe, we are pleased to offer innovative and cost-effective technologies to our clients that will drive compliance and enhance productivity throughout the clinical trial.'
In addition to featuring its the new integration with Exco InTouch, Almac will be demonstrating its world-class IXRS (Interactive Voice and Web Response) services and Almac's Interactive Reporting solution, two services that were launched in 2010.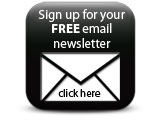 Visit Almac at the 23rd Annual DIA EuroMeeting (booth #1501) and Partnerships in Clinical Trials (booth #612) and participate in a special poster presentation by Hannah O'Gorman on 'Identifying Patients' Reasons for Non-Compliance in ePRO Studies to Improve Data Collection Methods'.
Companies