Alpha Packaging acquires Dutch plant from Graham Packaging Company
The newly acquired blow moulding plant will build on Alpha's existing European operations and boosts the firm's stake in rigid food packaging, allowing it to cater to the fast-changing demand of today's market
Alpha Packaging has acquired a plant in Etten-Leur, the Netherlands, from Graham Packaging Company.
The transaction — for which terms were not disclosed — was completed 2 November. Alpha is owned by Irving Place Capital, a middle-market private equity firm.
Alpha is a leading blow moulder of bottles and jars for rapidly growing consumer markets, including the nutrition, pharmaceutical, personal care, niche food and beverage categories.
Headquartered in St Louis, Missouri in the US, Alpha now operates 10 manufacturing facilities, including eight in North America.
The acquired plant is Alpha's second in Europe and is just a few kilometres from its existing facility in Roosendaal, the Netherlands, which Alpha launched as a greenfield site in 2010.
Jeffrey Kellar, Alpha's President and CEO, said: "The acquisition more than doubles our production capacity on the continent making Alpha one of the largest single stage blow moulding operations in Europe. The addition of the operation in Etten-Leur significantly expands our capabilities in this geography and supports future European growth."
Alpha is already a meaningful packaging supplier to the vitamins, minerals & supplements and personal care markets in Europe.
The acquisition provides Alpha with a strong foothold in the European food packaging sector. The Etten-Leur facility has earned a grade AA certification for the BRC-IoP Global Standard for Packaging and Packaging Materials, which is the highest possible rating for the quality management system for food packaging suppliers.
"Alpha's business model uniquely positions us to deliver the flexibility, speed and reliability needed in today's complex marketplace. Brand owners and consumers want diversity in their product options, which requires packaging suppliers to be quick and agile," said Kellar.
"Alpha provides one of the broadest portfolios of stock bottles and jars as well as custom bottle design and development. Our in-house mould-building capability and flexible manufacturing network help to ensure speed, quality and cost-effective solutions for our customers."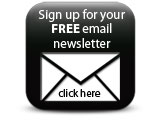 Phil Yates, Chairman of Alpha and Senior Advisor at Irving Place Capital, said: "The acquisition of the site in Etten-Leur is consistent with Alpha's strategy of acquiring successful businesses with complementary customer relationships, product lines, manufacturing technologies and plant locations. Alpha has achieved outstanding growth in Europe and we are confident that this will continue with the addition of the Etten-Leur operation."
Companies