Amarna and CBmed collaborate to develop immunotherapies
Agreement includes the design, development and testing of a CAR T-cell therapy and reverse vaccines for the treatment of major diseases
Amarna Therapeutics has entered into a co-operation with the Austrian Center for Biomarker Research in Medicine (CBmed) to develop immunotherapies against acute lymphoblastic leukemia (ALL), obesity, diabetes mellitus type 2 (DM2) and atherosclerotic cardiovascular disease (ASCVD).
The agreement includes the design, development and testing of a CAR T-cell therapy and reverse vaccines for the treatment of these major diseases with high unmet clinical needs.
Amarna will contribute its proprietary SVac viral gene delivery vector platform to this collaboration and CBmed will perform in vitro and in vivo preclinical R&D and develop cutting-edge immunological assays in its core laboratory.
Immunotherapies offer enormous potential as novel treatment options for a wide range of diseases, including cancer and degenerative diseases such as obesity, DM2 and ASCVD. The objective of this collaboration is to test Amarna's SVac vector platform for its capacity to modulate immune responses in humans with the final aim of developing efficient treatment options for cancer, diabetes and cardiovascular diseases.
Ben van Leent, CEO of Amarna, said: 'We are excited to extend our pipeline of products and launch activities in these important disease areas. We are convinced that the combination of Amarna's technology platform and the scientific and medical expertise of CBmed will lead to the development of breakthrough solutions for a large group of immunity associated diseases.'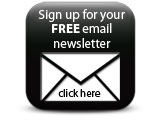 Thomas Pieber, CSO of CBmed, added: 'Biomarkers play a crucial role in the development of new therapeutic and preventive agents. This co-operation is a wonderful opportunity for CBmed to investigate novel biomarkers alongside the identification of new therapeutic targets.'