Amgen to buy DeCode Genetics for US$415m
Biotechnology | Finance | Research
Gains the ability to identify and validate disease targets in human populations
US biotechnology company Amgen has agreed to buy DeCode Genetics, a pioneer in human genetics research, for US$415m in cash to boost its aim to develop better targeted drugs.
Founded in 1996, Icelandic firm DeCode has used the population of Iceland to identify genetic risk factors for dozens of diseases ranging from cardiovascular disease to cancer.
'DeCode has built a world-class capability in the study of the genetics of human disease,' said Robert Bradway, president and CEO of Amgen.
'This capability will enhance our efforts to identify and validate human disease targets. This fits perfectly with our objective to pursue rapid development of relevant molecules that reach the right disease targets while avoiding investments in programmes based on less well-validated targets.'
Kari Stefansson, founder and CEO of DeCode, which is based in Reykjavik, added: 'We believe Amgen's focus and ability to incorporate our genetic research into their research and development efforts will translate our discoveries into meaningful therapies for patients.'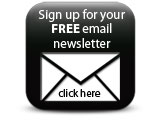 This transaction does not require regulatory approval, and is expected to close before the end of the year.
Companies