Amprologix secures £1.2 million from government to develop antibiotic
Contract from the UK Department of Health and Social Care has been awarded to accelerate the development and scale up of new antibiotic candidate
L-R: Dr Gordon Barker, Prof Matthew Upton, Amprologix CSO, and Dr Ian Fotheringham
The UK Department of Health and Social care has awarded Amprologix £1.2 million, administered by Innovate UK. The funding is intended to advance Epidermicin to Phase I clinical trials by early 2021.
Established last year, Amprologix was created to develop and commercialise the work of Mathew Upton, Amprologix CSO and Professor of Medical Microbiology at the University of Plymouth. His work was Epidermicins, a new class of antibiotics capable of tackling MRSA and related superbugs at very low doses.
Dr Gordon Barker, CEO of Amprologix, said: "Despite the urgent need for new antibiotics and new approaches to treatment, it remains extremely difficult to fund new drug discovery ventures in this space. The government-backed SBRI programme is a world-leading scheme to address this market failure and we're really grateful for their support, which will accelerate the development of next-generation life-saving medicines like NI01."
Companies with shares in the company will be providing services to help beyond the research stage. Ingenza will provide the scale-up capabilities with its biologics manufacturing platform to make production viable. Frontier IP Group will then provide a range of commercialisation services.
This funding will optimise the formulation of Epidermicin NI01 as a cream to decolonise the nasal cavity of MRSA, as well as conducting a preclinical toxicology evaluation.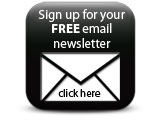 Upton is also working separately with Ingenza, IBM and the National Physical Laboratory, using Artificial Intelligence to create a portfolio of novel, adaptable antibiotic candidates for future exploitation.
Companies