Anand Varadan joins Chiasma as Chief Commercial Officer
Takes responsibility for commercial activities in the US and Europe around launch of oral octreotide capsules
Chiasma, a US late-stage biopharmaceutical company developing octreotide capsules for the orphan condition acromegaly, has hired Anand Varadan as Chief Commercial Officer. He takes the role on 17 August.
Varadan brings more than 20 years of commercial experience to Newton, MA-based Chiasma and will take responsibility for all commercial activities in the US and Europe around the company's launch of oral octreotide capsules for acromegaly. In June, Chiasma submitted a New Drug Application (NDA) to the US FDA for octreotide capsules for this indication.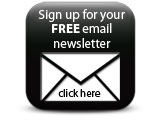 Varadan joins Chiasma from Amgen, where he was Vice President of Marketing for the US Inflammation and Nephrology Business Unit. Prior to Amgen, he held brand manager positions at Procter and Gamble, where he led the US pre-launch for Actonel for osteoporosis and the brand team for Asacol for ulcerative colitis.
Companies