Andrea Rappagliosi becomes president of Vaccines Europe
He is VP of Market Access, Health Policy & Medical Affairs at Sanofi Pasteur MSD
Andrea Rappagliosi
Andrea Rappagliosi, VP of Market Access, Health Policy & Medical Affairs at Sanofi Pasteur MSD, a joint venture between Sanofi and Merck, has been appointed president of Vaccines Europe.
Vaccines Europe is the group representing vaccine manufacturers within the European Federation of Pharmaceutical Industries and Associations (EFPIA), the professional association of the European pharmaceutical industry. Its members include vaccine manufacturers such as Sanofi Pasteur MSD, AstraZeneca, Sanofi Pasteur, Novartis, GlaxoSmithKline Biologicals, Pfizer, Crucell, Abbott, Baxter and MSD.
'I am strongly supportive of Andrea's presidency as it reflects our commitment to maintain and strengthen healthcare excellence in Europe for the benefit of people's health and wellbeing,' said Jean-Paul Kress, president of Sanofi Pasteur MSD.
'Andrea's expertise will boost Vaccines Europe's advocacy focus whilst highlighting Sanofi Pasteur MSD's profile as a clear leader in vaccines in Europe.'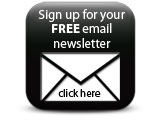 With 20 years of experience in the pharmaceutical industry and a number of years within the Italian institutions, Rappagliosi joined Sanofi Pasteur MSD from GlaxoSmithKline in 2012 as VP of Market Access, Health Policy & Medical Affairs.
Companies