Angle appoints scientific advisor
Angle, a liquid biopsy company has appointed Greg L Shaw as a Scientific Advisor.
Joining the company's already established Scientific Advisory Board, Shaw brings significant additional prostate cancer and UK NHS clinical experience.
Shaw is a Consultant Urological Surgeon at University College Hospital in London and is a clinical academic with a strong interest in prostate cancer diagnostics and treatment.
Greg Shaw, Consultant Urological Surgeon at University College Hospital, said: "I am delighted to be joining Angle's Scientific Advisory Board. Having worked as a Consultant Urological Surgeon pursuing a specialist interest in prostate cancer in the last 14 years, I am encouraged by the development of the Parsortix system and the potential it holds for the diagnosis and assessment of prostate cancer."
"I look forward to helping the Angle team as they progress the development of prostate cancer clinical applications, using the Parsortix system."
Having completed an MD in prostate cancer at the University of London investigating circulating tumour cells in prostate cancer and subsequently completed 4 years as a lecturer at the University of Cambridge, Shaw has published widely on prostate cancer and is currently an honorary senior lecturer at University College and Queen Mary College of the University of London.
He leads several research programmes focused on current weaknesses in the way prostate cancer is treated and is interested in exploring the role novel biomarkers may play in advancing practice in these areas.
Shaw is currently chief investigator for two NIHR portfolio studies investigating 1) the effects of refinements to robotic surgery and 2) the use of drugs to prevent progression in men on active surveillance for prostate cancer respectively.
Shaw is an expert in robotic surgery with a high case volume. He is known for his innovative approach and commitment to quality assurance.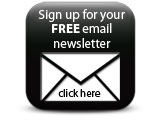 Angle founder and chief executive, Andrew Newland, said: "As we prepare to extend our prostate cancer work, we are delighted that we will be able to benefit from Greg Shaw's extensive experience in this area. Greg's understanding of current clinical practice in the UK and the key areas of medical need that liquid biopsy can address will help us to position Parsortix clinical applications for prostate cancer in the future."
Companies