Anti-counterfeiting project receives £473,000 grant
Finance | Ingredients | Equipment | Regulatory
UK team to develop quadrupole resonance spectroscopy (QR) device for drugs analysis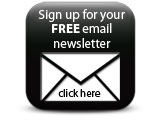 The Wellcome Trust has awarded £473,000 to a team of King's College London researchers for the creation of a system that can identify counterfeit and substandard drugs.

Working in collaboration with scientists at Lund University, Sweden, the team will use this Translation Award to produce an inexpensive and robust instrument for the developing world, where the problem of drug counterfeiting is particularly acute.

Dr Kaspar Althoefer, Reader in Sensing and Embedded Systems from the Division of Engineering at King's, who will lead the project, explained how the system will work: 'Our approach is based on quadrupole resonance spectroscopy (QR), a technique that uses harmless radio-waves to study the chemical structure of solid materials. QR can detect signals through multiple layers of, for example, cardboard, glass, plastic and/or wood, eliminating the need to remove drugs from their packaging prior to the analysis. We are privileged to have Professor John A S Smith, one of the world's leading authorities in QR methods, as part of our team.'

As the method is non-invasive and non-destructive, once the drug is given the all-clear, it can be returned to the shelf or passed safely to the patient. Any drug that fails the test can be retained for further testing or for use as evidence in future criminal proceedings.

QR can be used to analyse a range of solid materials and is said to be ideally suited to the analysis of nitrogen, chlorine or bromine, sodium and potassium compounds, a group that includes more than 80% of all drugs.

QR signals vary in known ways according to the type of chemical bonds between atoms in the material under examination, the presence of impurities and other factors specific to that material and how it was made. This means that counterfeit or substandard versions of the same drug can readily be distinguished and classified. This approach could not only be used to detect fake medicines, but could also improve quality control of genuine drugs.

According to current estimates, around 1% of drugs in developed countries, and anywhere from 10–30% of drugs in developing countries, are counterfeit. The proportion of substandard drugs is thought to be even higher.

Ted Bianco, director of Technology Transfer at the Wellcome Trust, said: 'There is nothing more invidious than putting lives at risk through the counterfeiting of medicines. The victims are often the poor and the most vulnerable in society. We need the tools to detect the fakes, trace the perpetrators and galvanise the industry to show zero tolerance to this evil practice.'

The King's team is in the process of creating its first-generation product, a battery-powered, briefcase-sized device for use by regulatory authorities, pharmaceutical wholesalers and law enforcement agencies, and anticipate that it will be available commercially within two years.