Antitrust probe opens into Cephalon and Teva
Sales restriction could be in breach of restrictive business practice laws
The European Commission has opened a formal antitrust investigation assessing whether a deal between US-based pharmaceutical company Cephalon and Israeli generic drugs firm Teva restricting the sale of a sleeping medicine breaks EU restrictive business practice laws.
Brussels will probe a 2005 agreement about the sale of the drug Modafinil where the companies settled patent infringement disputes in the UK and the US. It involved Teva not selling its generic Modafinil products in the European Economic Area (EU plus Norway, Iceland and Liechtenstein) before October 2012.
Although the Commission has yet to conclude whether the deal breaches EU treaty restrictive practice rules, it promised in a communiqué that 'it will investigate the case as a matter of priority.'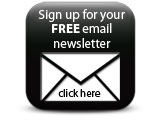 The US Federal Trade Commission (FTC) is investigating a series of side deals struck by the companies affecting the US.
Companies