Apceth expands senior management team
Ulrike Verzetnitsch joins the company as Chief Technical Officer
Ulrike Verzetnitsch
German cell therapy company apceth is continuing to expand its senior management team with the appointment of Ulrike Verzetnitsch as Chief Technical Officer.
In this newly created role, Verzetnitsch will lead apceth's production facilities and operations and continue the expansion of its fee-for-service GMP manufacturing business.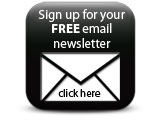 Verzetnitsch joins apceth from Takeda, where she was Head of the Production Unit in Singen, Germany. Before that she held the position of Director of Production with Baxter. There, she focused on strategic tasks in the final container operation of vaccines and plasma-based and recombinant products. As part of her role, she gained professional experience in the manufacturing of products for worldwide distribution in compliance with the US FDA, EMEA, Japanese and other guidelines. She led the development of new production areas for commercial as well as clinical (Phase I to III) production, increased output and developed her organisation unit.
Companies