Apceth names Stefanos Theoharis as Chief Business Officer
He will lead Apceth's business development
Stefanos Theoharis
Apceth, a German cell therapy company, has expanded its senior management team with the appointment of Dr Stefanos Theoharis as Chief Business Officer.
In this newly created role, Theoharis will lead Apceth's business development and business operations and promote the continued expansion of the firm's GMP manufacturing business.
Theoharis joins Apceth from Antisense Pharma, where he was Head of Business Development. Before that, he was Business Development Director at Roche, where he focused on deals and alliances in Emerging Technologies. He was previously an M&A Analyst in the Life Science team for Lazard.
Theoharis holds a PhD in Cell and Gene Therapy from Imperial College London, where he subsequently worked as a Research Fellow, as well as acting as a transfer consultant for the London Technology Network.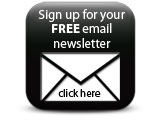 'Apceth is about to start the world's first clinical trial with genetically modified mesenchymal stem cells in cancer indications, while our trial in critical limb ischemia is advancing, so it's a very exciting time for us to welcome Stefano to the team,' said Christine Guenther, CEO of Apceth.
Companies